THE ONEBIZZCARD
Get rid of your outdated business cards!
No more paper business cards, instead a state-of-the-art digital version.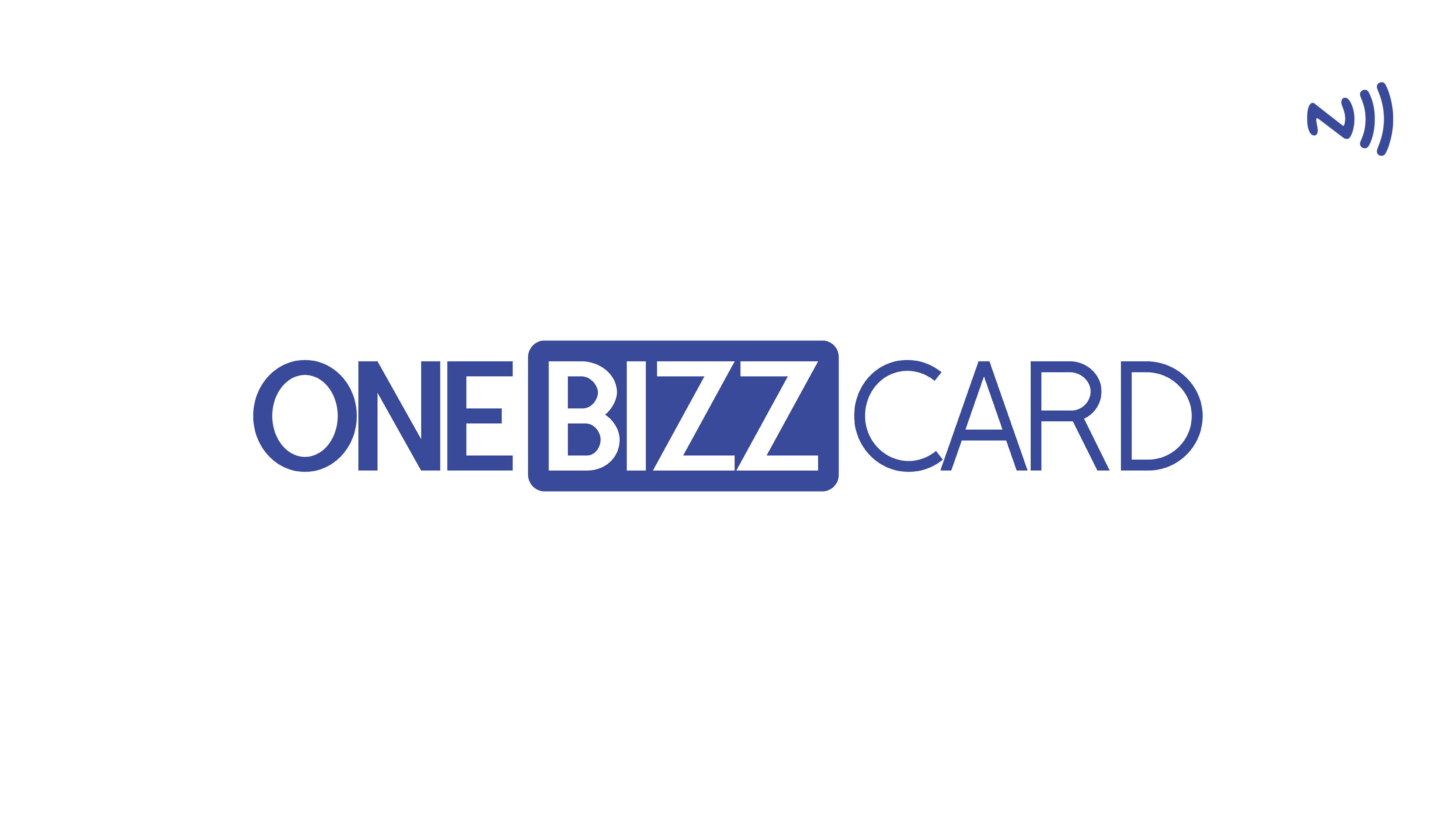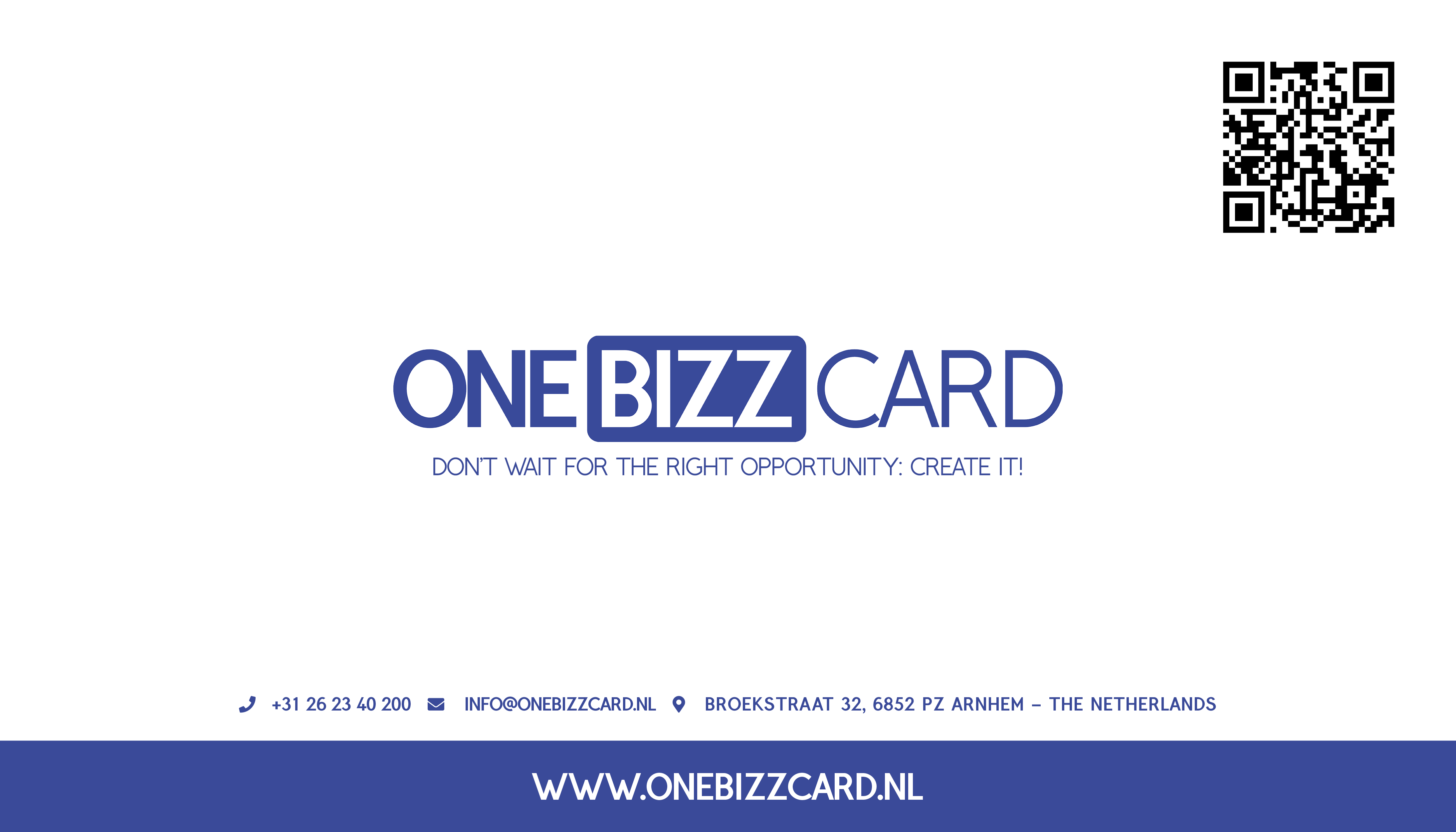 SHARE YOUR CONTACT INFORMATION WITH 1 TAP
The ONEBIZZCARD is the one and only business card that is always up to date with your latest personal information.

Secure, always up to date and easily customizable


1 digital card with all your contact details

Share your linkedin, facebook, instagram or other social media links

Unlimited use and a protected environment

Usable with all latest android and IOS phones
Design your own ONEBIZZCARD with your own logo and corporate branding

Contactless sharing of all information
Profile picture or company logo
Contact details
Social Media Profiles
Music playlists
Real-time data
Leave a great impression
No apps needed
No network or data connection required
External links and many more possibilities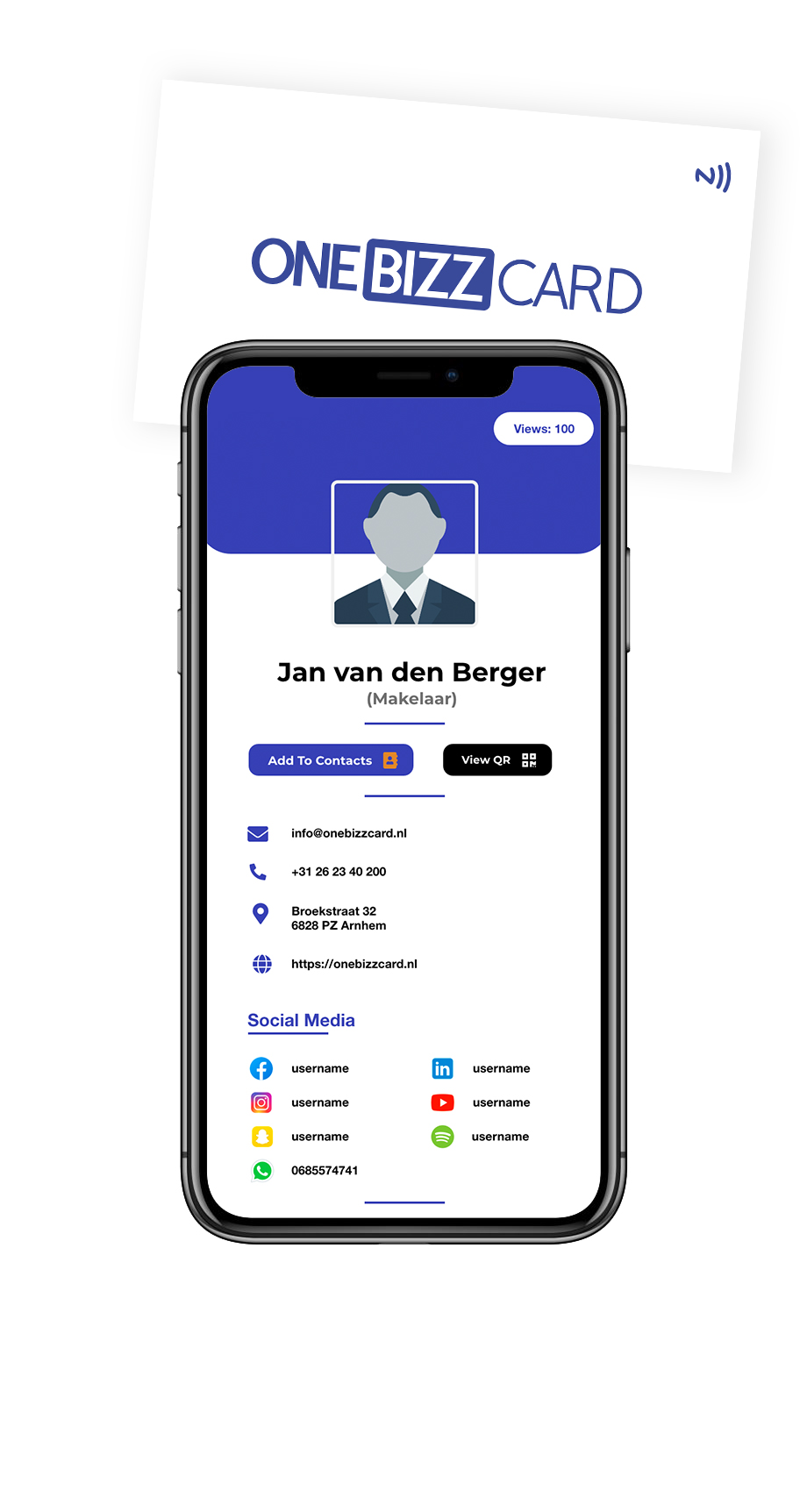 NFC TAP
With 1 TAP on your cell phone and you share all the data. We are using the latest NFC technology
QR SCAN
By scanning the QR code you are able to share all data. Useful for older phones without NFC!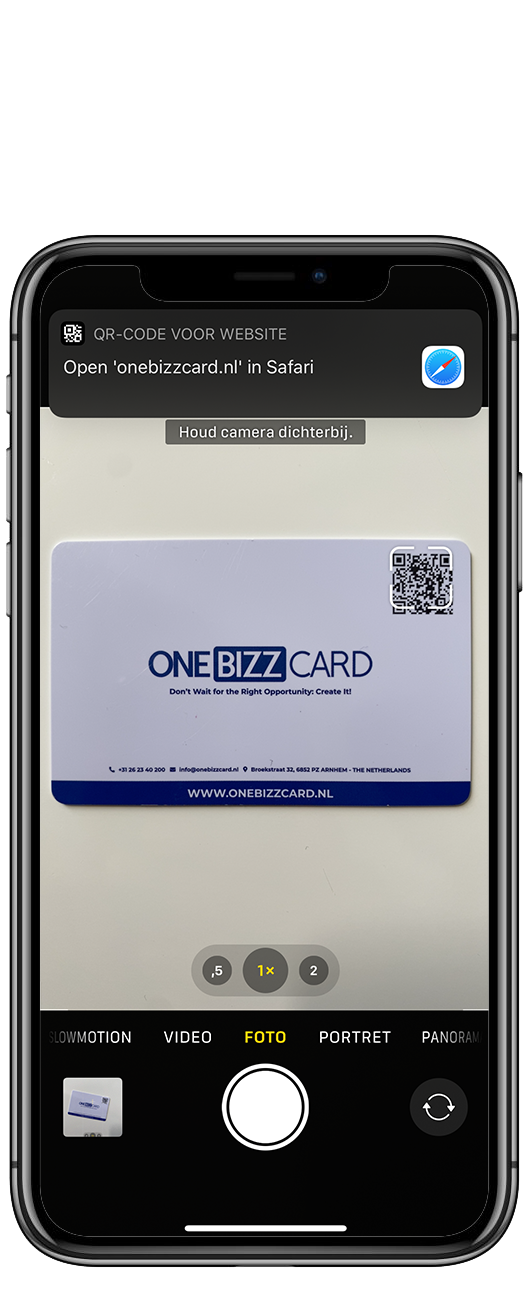 FILL IN YOUR INFORMATION AND CREATE YOUR FIRST ONEBIZZCARD IMMEDIATELY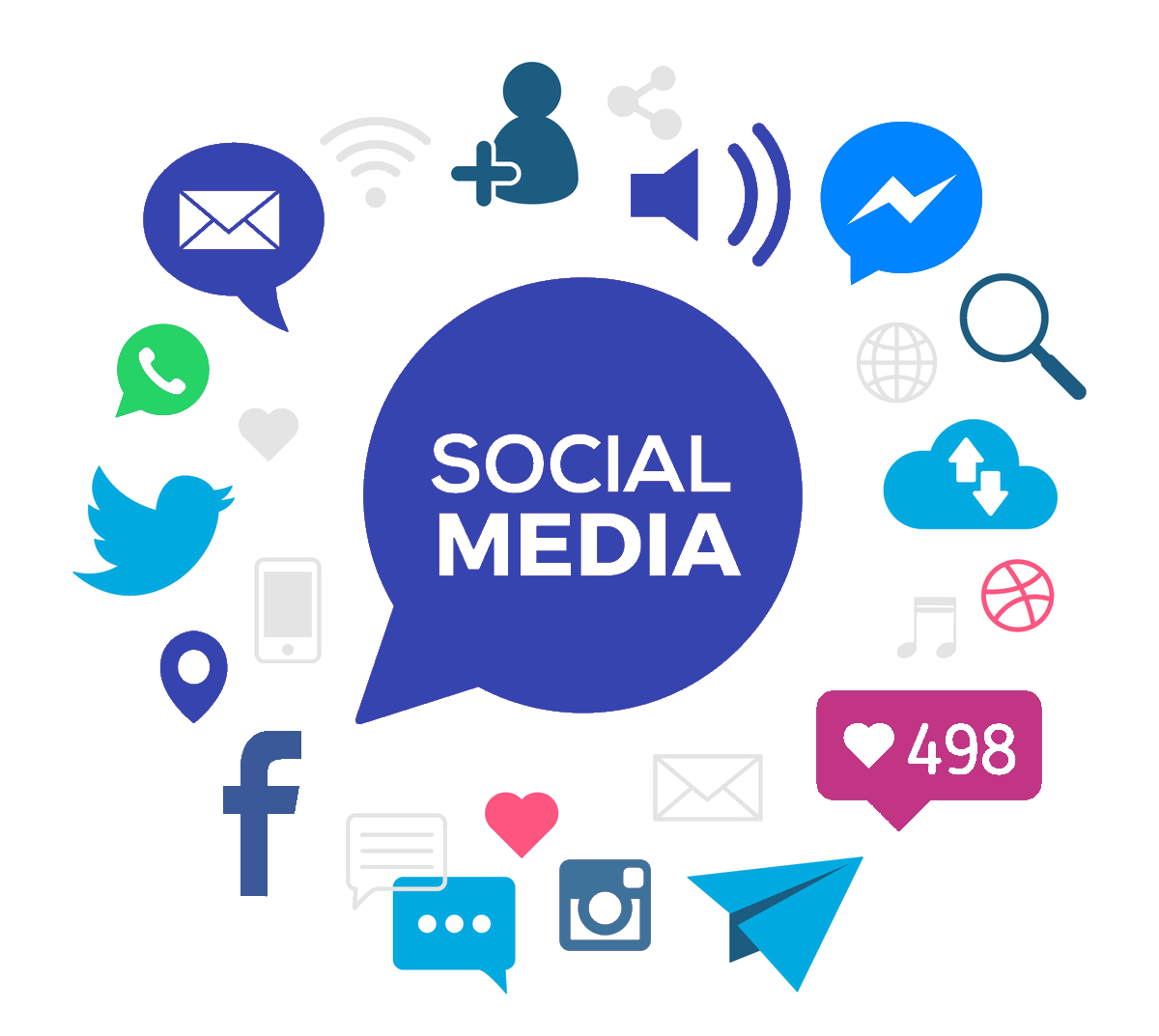 DESIGN YOUR OWN ONEBIZZCARD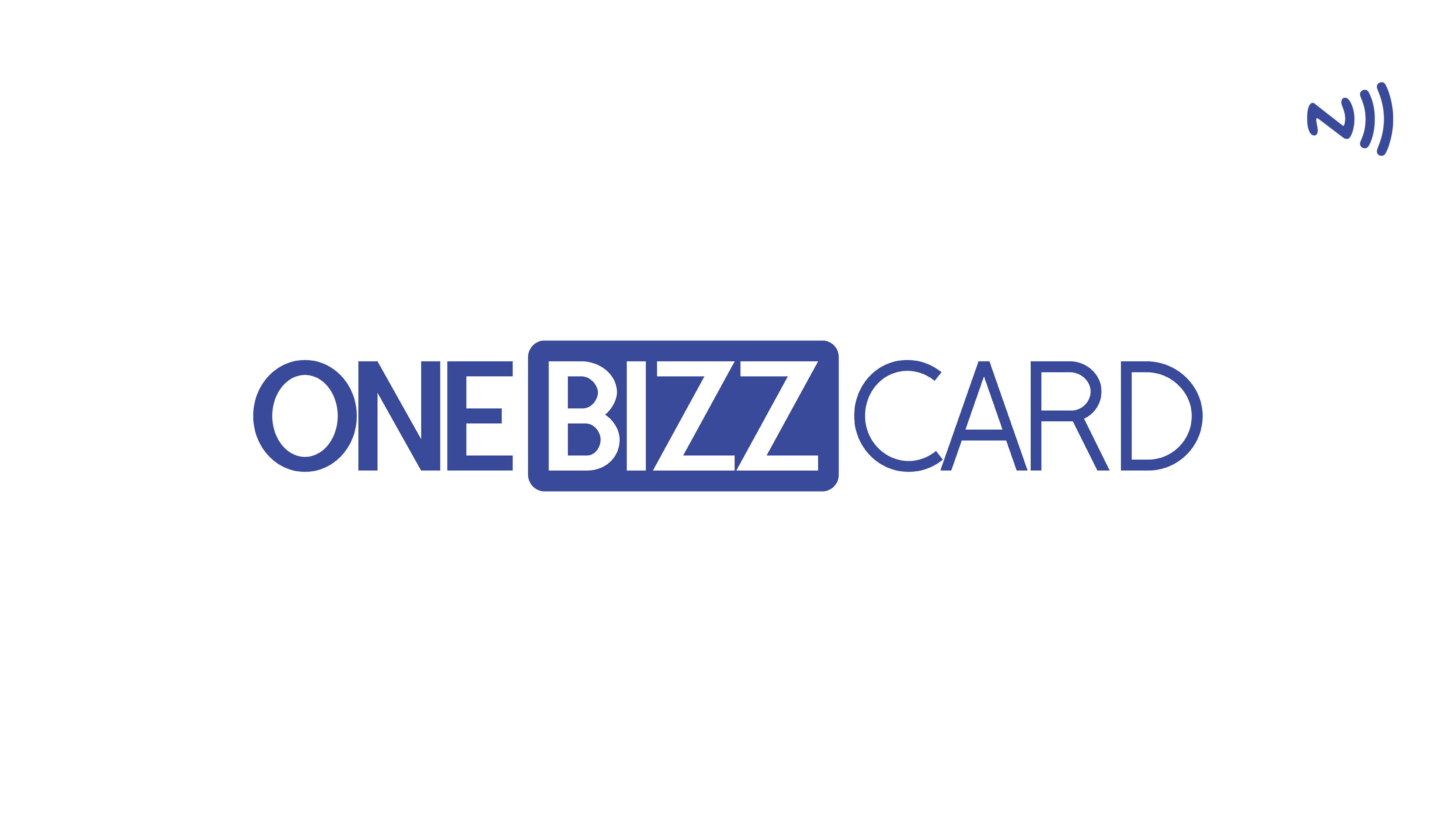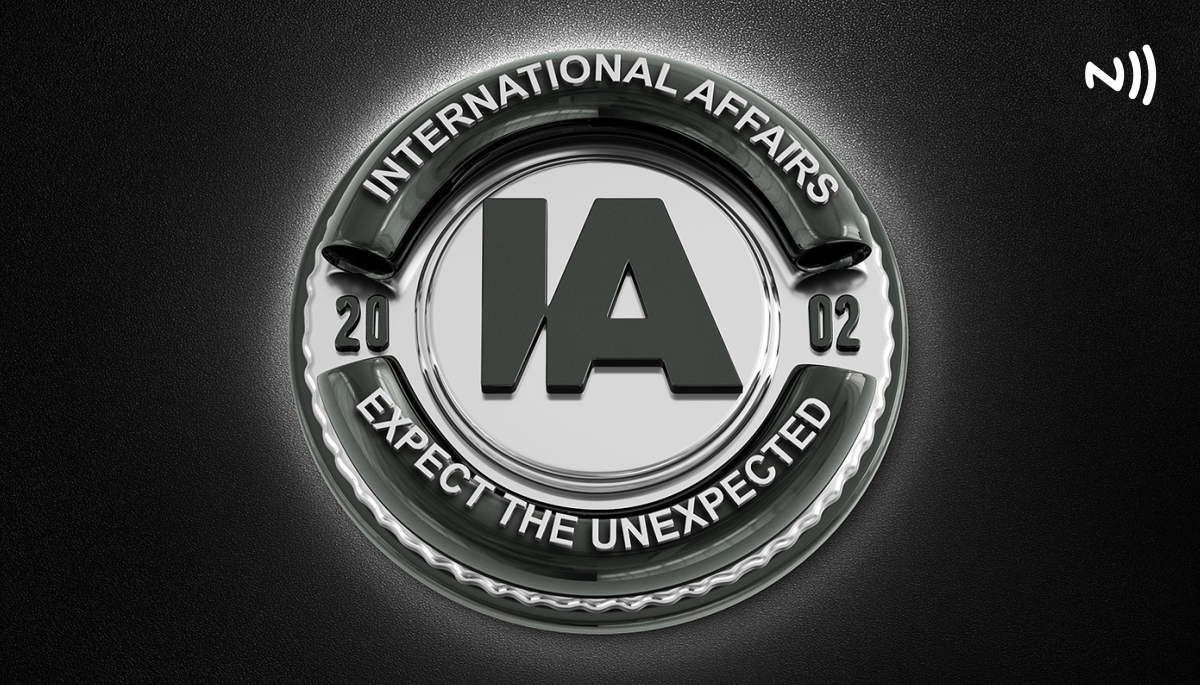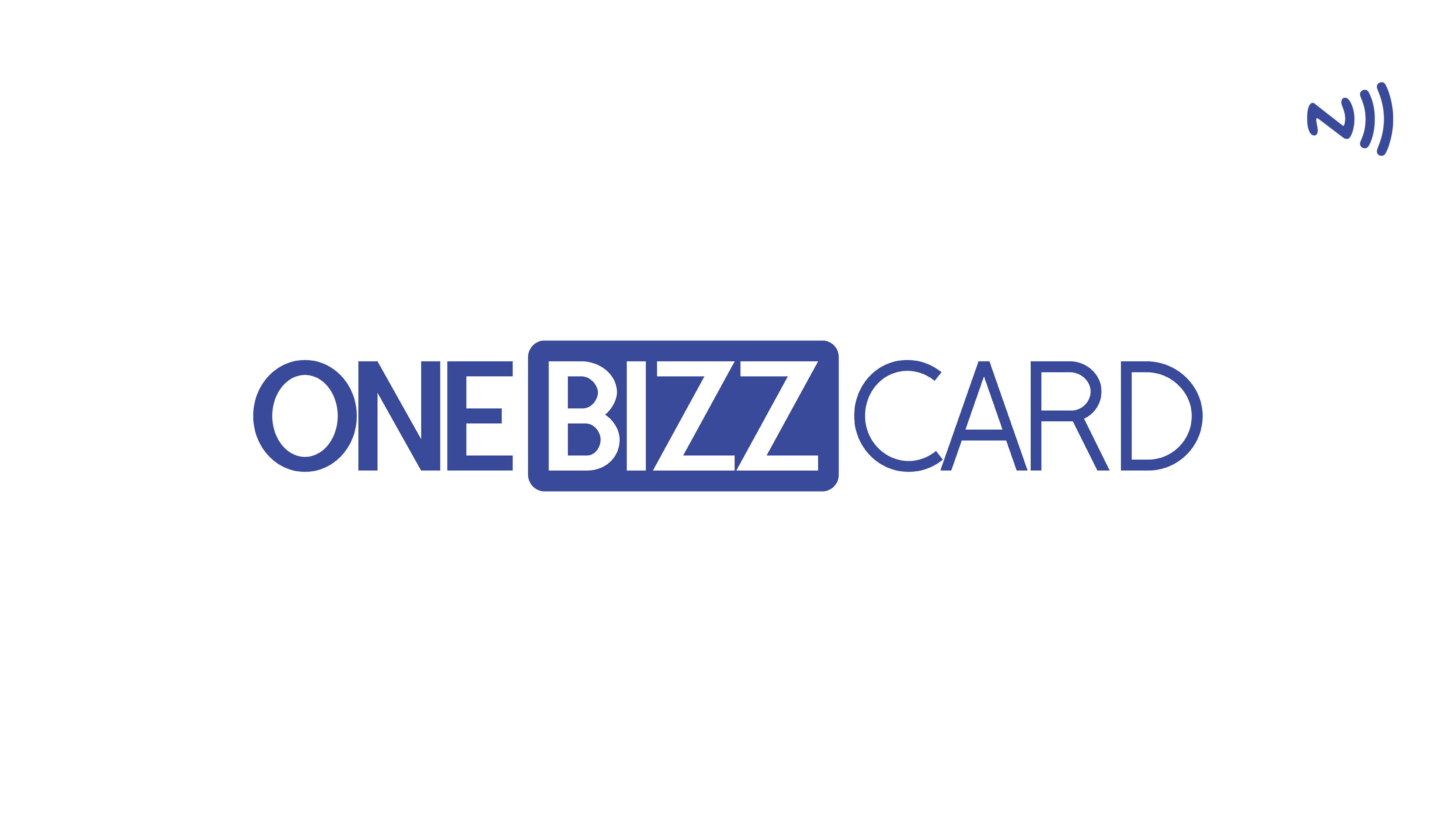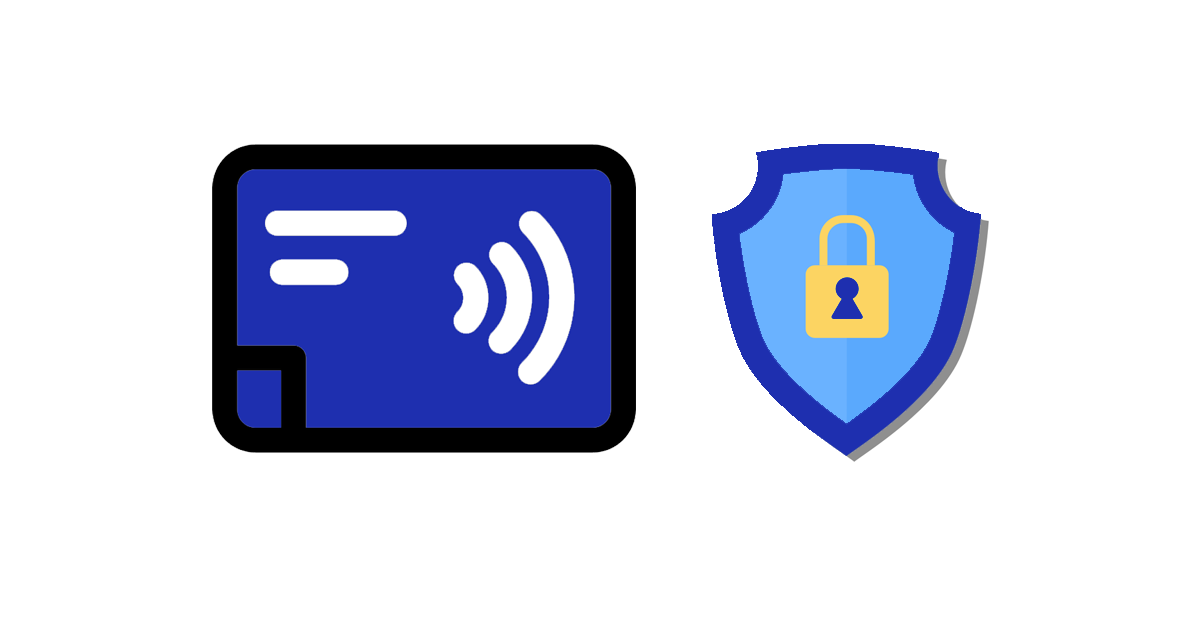 KEEP YOUR DATA ENCRYPTED, SECURED AND ALWAYS UP TO DATE
256-bit AES Encryption
Your data is protected and secured by google cloud hosting. We ensure that your data is always securely stored and accessible.
WHY ONEBIZZCARD
With ONEBIZZCARD you can quickly and easily share your contact details. Never again a shortage of paper business cards or a pile of outdated cards because your details have changed. Thanks to our NFC cards you will always have your most recent information on hand and you can easily and quickly share your telephone number, email addresses and social media channels!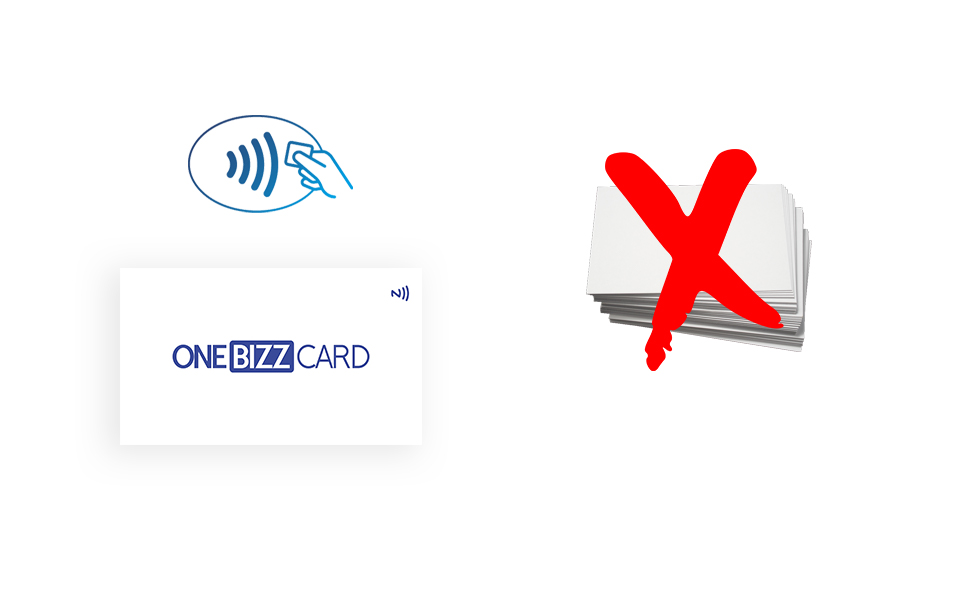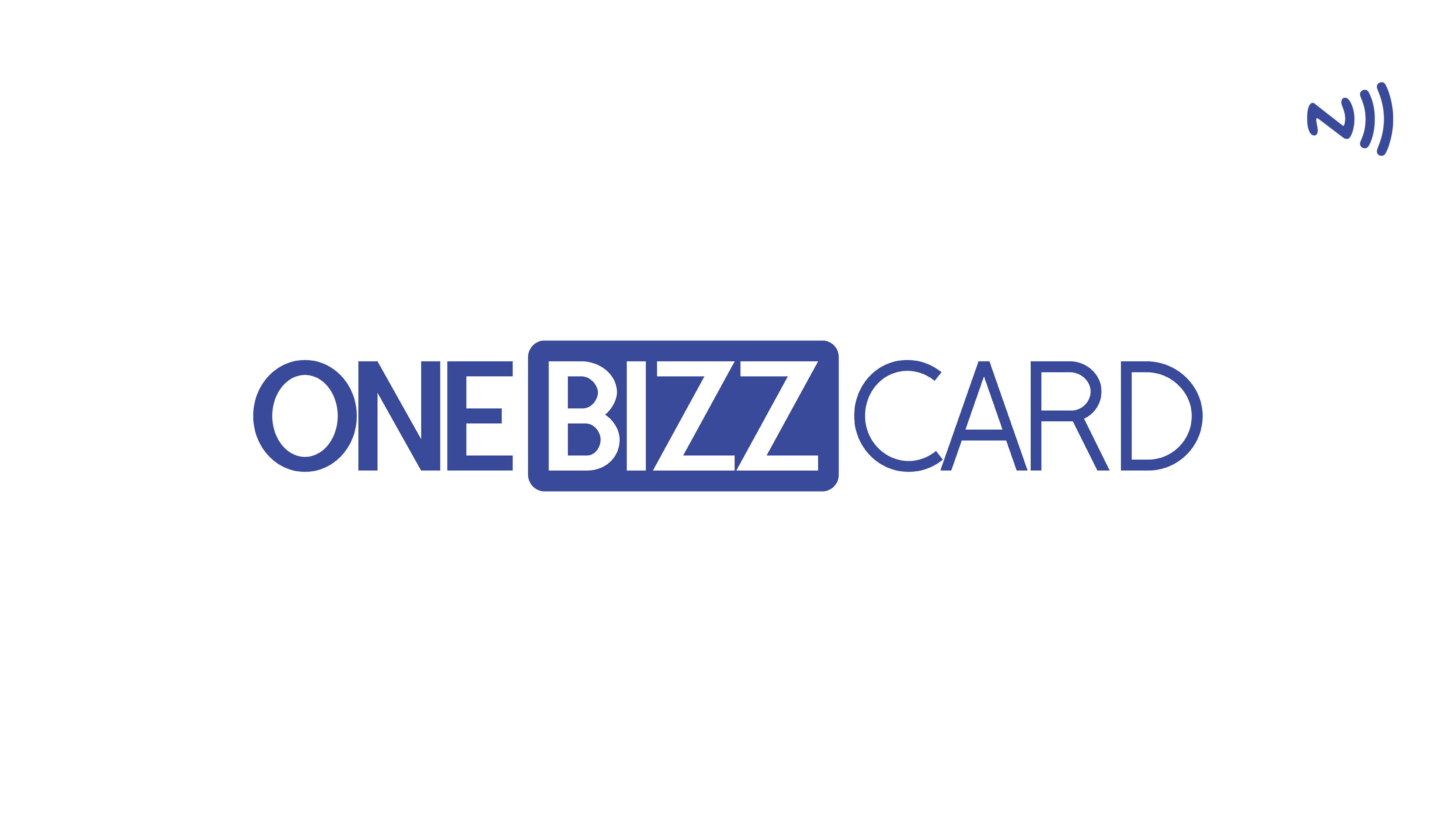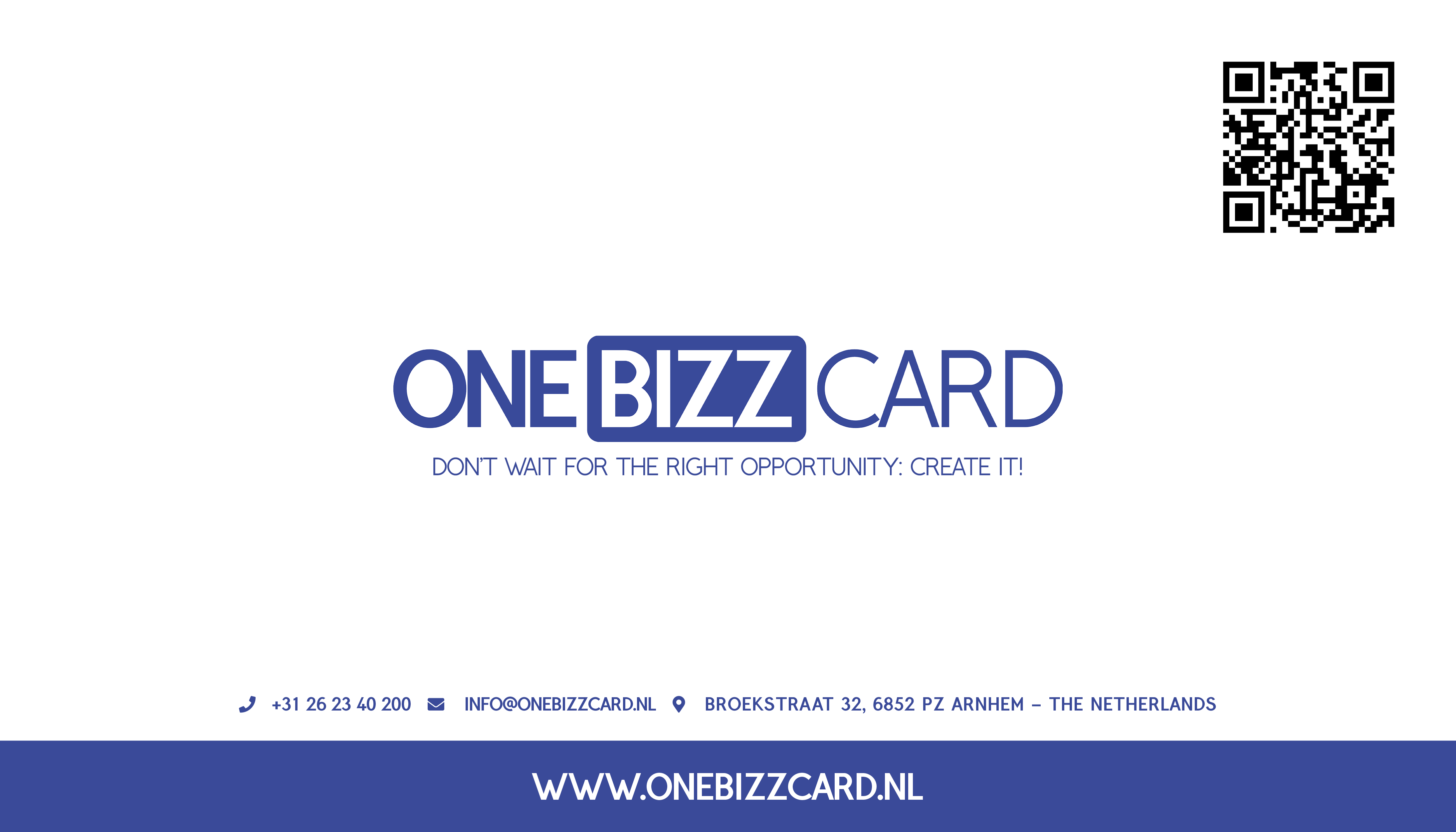 ONEBIZZCARD
€19.95  €39.99

1 card for all your contact details

Latest NFC technique

Contactless contact

Links to social media

Always up-to-date

Share via e-mail and NFC

One time purchase costs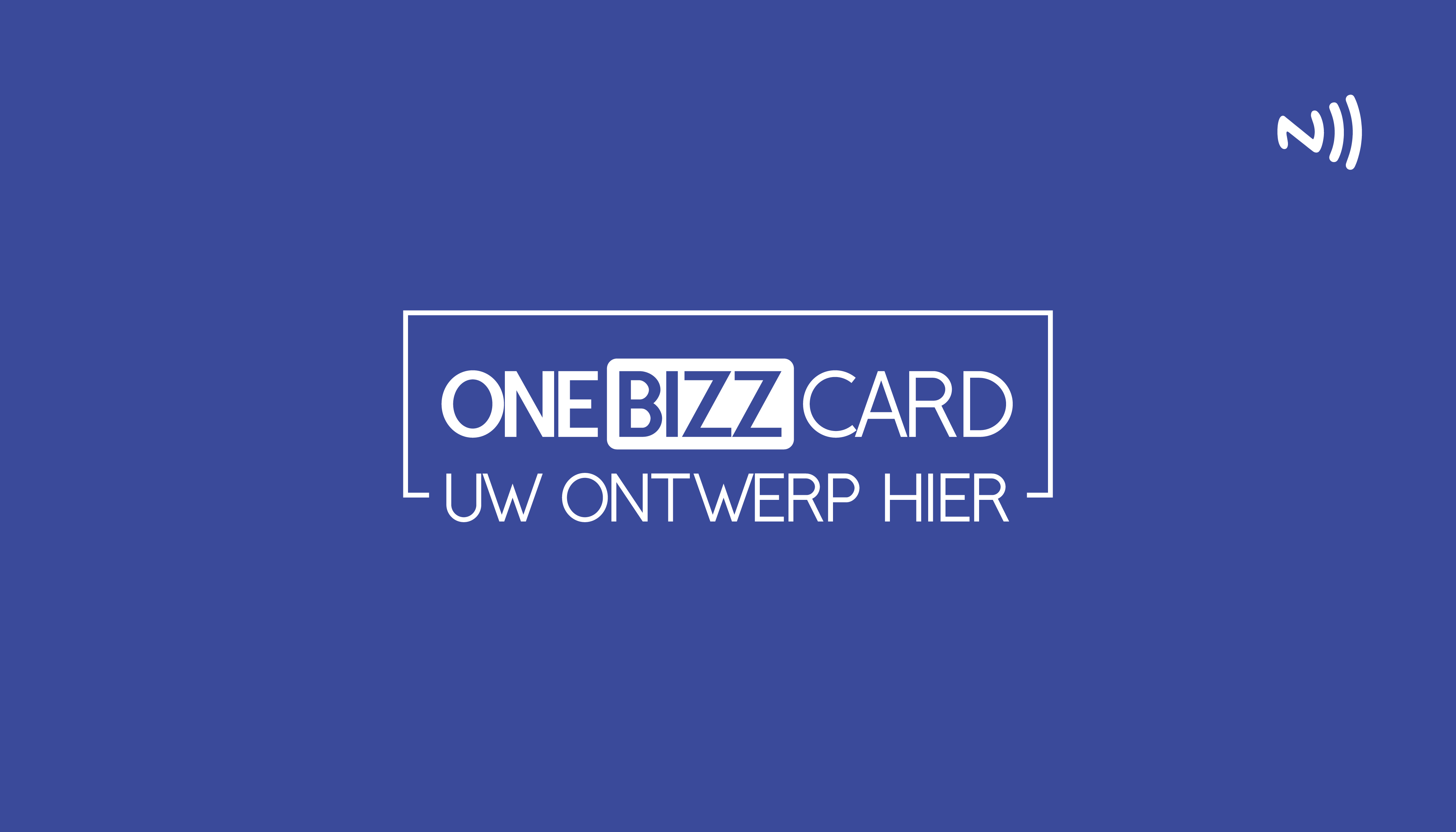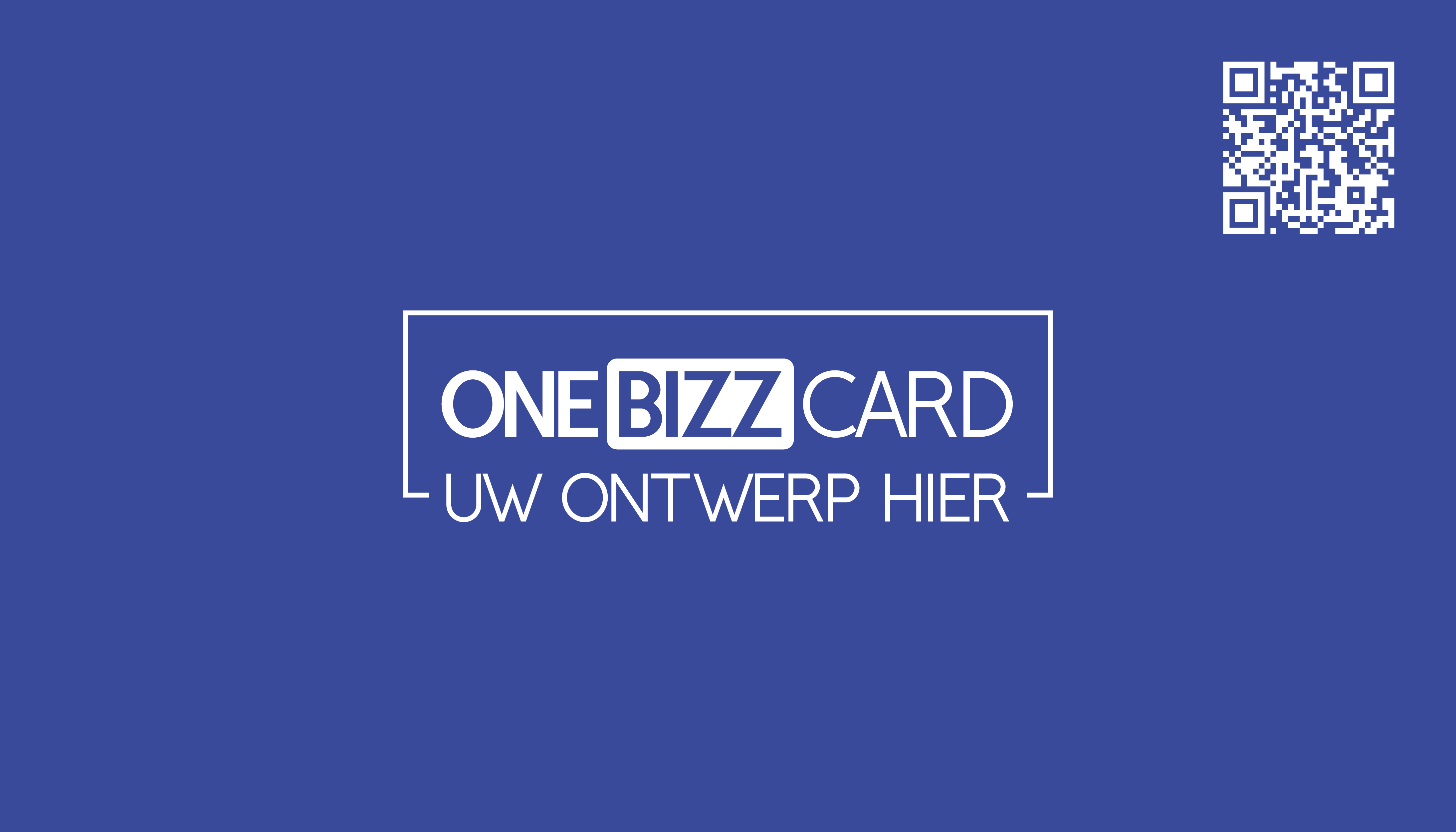 ONEBIZZCARD Custom
€39.95  €59.99

Own design

Latest NFC technique

Contactless contact

Links to social media

Always up-to-date

Share via QR and NFC

One time purchase costs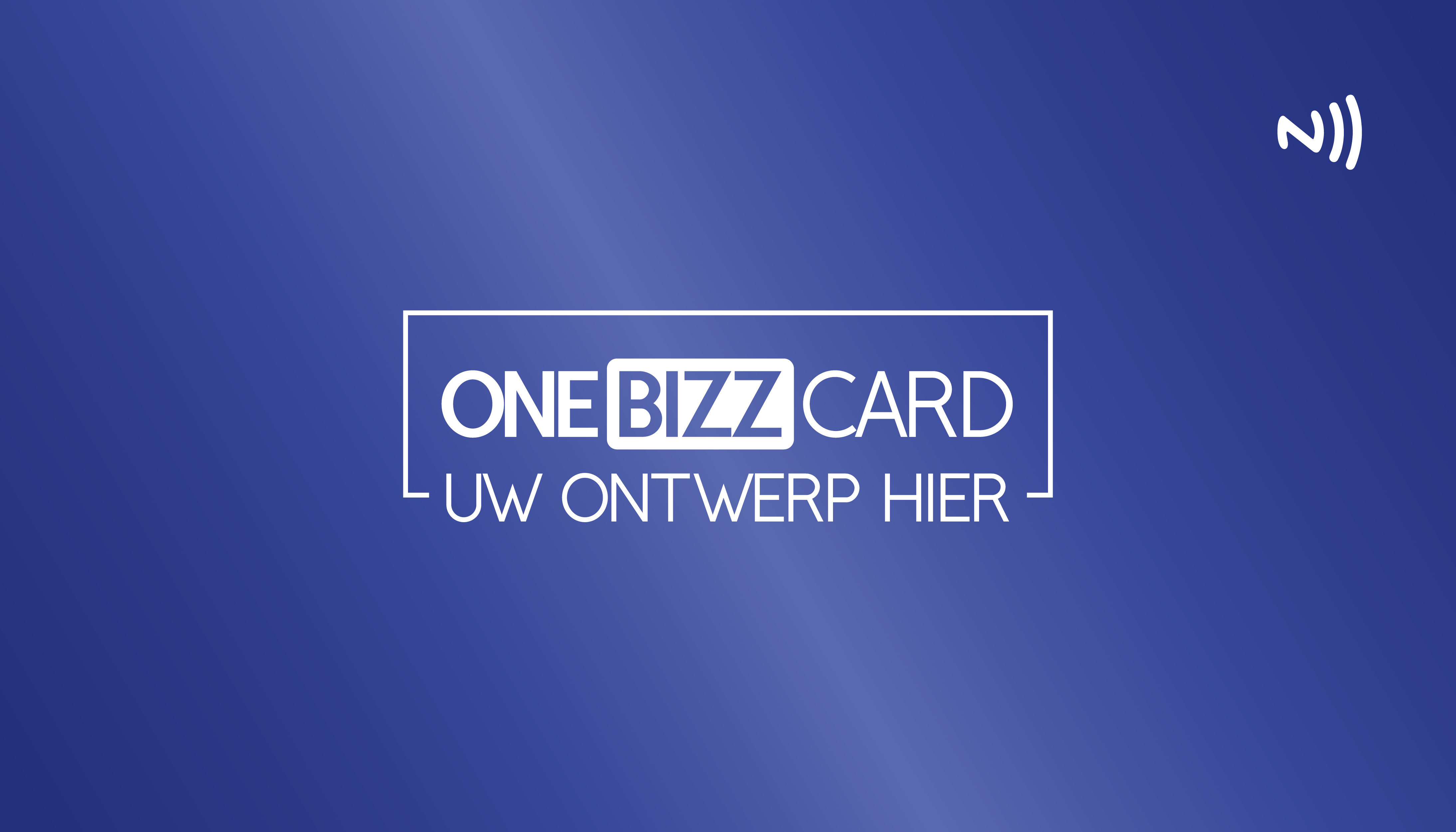 ONEBIZZCARD Elite
€79.95  €99.99

All Custom Features

Metal card

Modern and elegant

Different shapes

Always up to date

Sharing via QR and NFC

One-time purchase cost
We are really happy with our unique
business card. I used to always forget to bring them with me and now I only bring one of them!
Together with ONEBIZZCARD I achieved a great design.
Because of all the developments I was ready for some new innovation. and with ONEBIZZCARD I can easily share my contact details with new relations.
Besides that, it's also a real eye catcher!
FREQUENTLY ASKED QUESTIONS
How does it work?
The ONEBIZZCARD is equipped with a chip that wirelessly sends out information to the phone.
If the card is tapped against a phone with NFC, a link will be opened with the contact information ready to be stored.
For phones that do not have NFC, the QR code can also be used.
My own branding on the card ?
The custom card can be printed with your own logo and design. After the order is placed, we will immediately start working with your design.
Before production starts, we make a digital print that we send out for approval. As soon as everything is to your wishes, we start production.
Can I modify my information ?
After we have sent the card, you will receive an automatic email with login details and instructions.
In the account you can change your contact information as often as you like.
Adjustments are processed immediately.
Can I give it away as a gift?
Definitely! Please contact us, so we can look at the possibilities together.
Does it work on my phone?
The ONEBIZZCARD works on all Apple and Android phones that have the latest software with built-in QR scanner.
All Iphones starting from the XR model and almost 90% of Android phones have NFC.
Can I order more than one card ?
Order as many cards as you want.
Add the whole team or change card owner yourself.
Do you offer a discount ?
Please contact us if you would like to order cards for your entire organization. We will gladly look into the possibilities together with you.
Can I become a reseller ?
Yes certainly! There are several reseller options starting at € 2.500,-. Please contact us for the possibilities.